Every Donation is a Breath of Life
We are always in need of support from our community. You can make an online donation via paypal by clicking the donate button to the right. If you would like more information about donating to the Nurturing Center, please contact us and we will be in touch with you very soon.
Different ways to Support Us:
Donate securely online with Paypal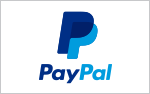 Shop and choose us as your charity @AmazonSmile 
Give us a call or send us a message. We would love to hear from you.
Send donations to the address below:
3306 66th Street
Lubbock, Texas 79415