What are my options?
Raising My Baby
Parenting may seem like a difficult option, but we have resources to trained professionals who can teach you how to be a parent. It will definitely change your life being a parent, but any mother you talk to can tell you how infinitely rewarding it is.
Adoption Resources
Parenting may not be for you, but a positive alternative is Adoption. Families who are unable to have children are willing to adopt your child into their loving family. Making an adoption plan does not mean you are giving up.
Abortion Option
To learn more about abortion and the risks, please read our Abortion Information Page. The  information in the link below is provided by the Texas Department of State Health Services.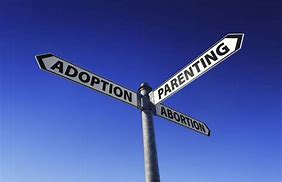 Believe in yourself! Have faith in your abilities! -Norman Vincent Peale